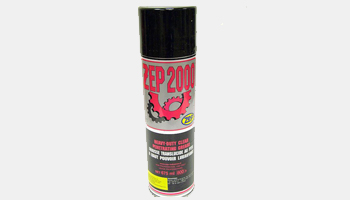 More consumer packs from Ram-Nath
- Heavy duty, clear, penetrating grease with high adhesive strength
- maximum penetration, even into tight areas
- adheres to surfaces, resists throw-off and squeeze out even at high pressure, vibrations, or repeated impact
- evaporates rapidly allowing rapid grease set up. .
- long lasting superior lubrication
- Contains PTFE.
- effective at temperatures ranging from -75°c to +315°c.
Excellent penetrating lubricant in a convenient aerosol can
- Contains PTFE
- Used for the lubrication of all surfaces that slide, rotate, or move in any way
- Gives excellent lubrication and protection to all equipment.
Protective Coating for Metal surfaces
- Long lasting protection indoors & outdoors
- Works even in adverse weather and long term exposure to sunlight
- Excellent thermal resistance from – 40°C to + 288 °C
- Displaces any moisture when sprayed on wet parts
- Protective film is easily removed with solvents
- Increase film thickness with multiple sprays